Choose a real estate agent who is
Experienced, Honest, Knowledgeable, Transparent, Skilled, Personal
Get a free market appraisal and find out the value of your property.
What Customers Say About Us
Don't take our word for it, listen to our customers' voice. They talk from their heart
There are few words to express my gratitude for having Kama Jacobs on our team! Kama went above and beyond any expectation and we could not thank her enough. Kama achieved well over the market value. Kama has played a major part in achieving our g...
Christina Bass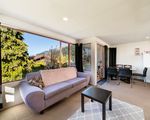 I found Keith to be very attentive in all aspects of the sale process. He was always there to assist me, answer all my queries and guide me through the process. He made it pain free and gave me confidence every step of the way. I enjoyed working ...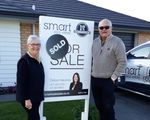 We found Debbie very efficient and knowledgeable. Communication and advise was excellent. She went above and beyond to sort out any issues we came across. Thank you so much for everything.
Keremeta and Kay Hodge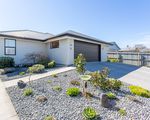 A few months ago I was given the name of Smart Realty to potentially list our house with. My sister had purchased a property through Smart Realty and had told us that her experience was very good and most importantly easy. We contacted you through...
Donna and Jeffrey Thom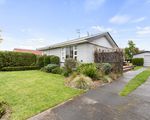 Debra was an absolute pleasure to work with. She was always very respectful and positive, making the house sell an easy and calm experience. Her marketing strategy is very professional but also according to sellers wishes. I would highly recommend...
Hamish and Eva
Debra was great to work with I felt she done amazing job on getting a deal together that was very far apart I found her very pleasant and would recommend her highly.
Trevor Day
What's included in an appraisal
Price Estimate
Our professional opinion of the marketability and the likely selling range of your property
Similar Recent Sales
Compare your property to others like it that have recently sold
Marketing Plan
A personalized plan and advice on how to market your property to reach buyers and achieve maximum sale price
Create More With Lyra
Use Lyra's revolutionary algorithms to plan your company's sales and marketing strategy. Seek help from your team using our skills matching technology.
Creativity is encouraged with smart context aware instruments and intelligent wizards.
Find out more ››
Manage Better With Lyra
Manage your sales and customer relationships like a pro with Lyra SaaS application. This cloud based solution can be used from anywhere in the world.
Quality support is available 24/7 thanks to our international call center. We also handle pre-sales
Find out more ››
Current market trends and conditions
Is now the best time to sell my property?
What is the property market doing?
Are house prices going up or down?
Is now a good time to buy a rental property?
Should I restructure my mortgage to take advantage of interest rates?
Results-oriented advertising strategies
Smart marketing is designed to target and connect with your audience of potential buyers.
Careful selection of targeted media will not only add value to your end result but it is also cost effective.
Smart Marketing your property correctly can mean achieving the highest possible price in the current market.
The method you choose when selling your property is an important decision.
NullamContact Your Smart sales consultant today for a no obligation market appraisal.
How much is your property worth?
Fill in the form and we will contact you with information about current market trends and conditions, local property values, the appropriate method of sale for your property, results-oriented advertising strategies, and a detailed timeline of the selling process.