Choose a real estate agent who is
Experienced, Honest, Knowledgeable, Transparent, Skilled, Personal
Get a free market appraisal and find out the value of your property.
What Customers Say About Us
Don't take our word for it, listen to our customers' voice. They talk from their heart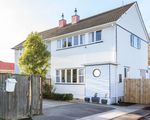 Thank you Debra for your hard work in achieving a sale for my property 80 Hartley Ave. At times I was under a lot of stress, but you managed to keep things going. I would recommend Debra to any other vendor requiring a sale. Debra was very profess...
Carol Miles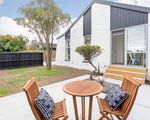 I couldn't have got a better agent anywhere than you. You had my interests and those of the sellers continually at the front of your thoughts. I love my new house and can't wait to move in. Without your help, things would have been a lot different...
Wilma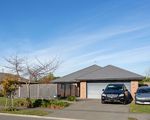 Diane has been so understanding, and gets how emotional selling a home can be. I rate her for her professionalism and patience to be impeccable and to see house/home for what it truly is. She always finds the right buyer so the sale becomes easi...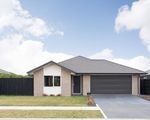 This was the second home Diane sold for us and again were so happy with the results. She was so helpful providing advice all along the way. We had an offer which we accepted within 3 days of listing, if we sell again will be with Smart Real E...
Jade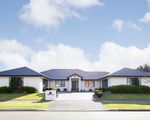 I would just like to say that on behalf of my husband Ross and myself "What a lovely bunch of people at Smart real estate and a pleasure to deal with. I found Jahna Brennan to be exceptional in all areas not only did she sell our house but the sh...
Helen Le Breton
I think a great result in the end. Well done for sticking with it. I know in this case your commission was earned by hard work.
Richard and Adrienne Crowe
What's included in an appraisal
Price Estimate
Our professional opinion of the marketability and the likely selling range of your property
Similar Recent Sales
Compare your property to others like it that have recently sold
Marketing Plan
A personalized plan and advice on how to market your property to reach buyers and achieve maximum sale price
Create More With Lyra
Use Lyra's revolutionary algorithms to plan your company's sales and marketing strategy. Seek help from your team using our skills matching technology.
Creativity is encouraged with smart context aware instruments and intelligent wizards.
Find out more ››
Manage Better With Lyra
Manage your sales and customer relationships like a pro with Lyra SaaS application. This cloud based solution can be used from anywhere in the world.
Quality support is available 24/7 thanks to our international call center. We also handle pre-sales
Find out more ››
Current market trends and conditions
Is now the best time to sell my property?
What is the property market doing?
Are house prices going up or down?
Is now a good time to buy a rental property?
Should I restructure my mortgage to take advantage of interest rates?
Results-oriented advertising strategies
Smart marketing is designed to target and connect with your audience of potential buyers.
Careful selection of targeted media will not only add value to your end result but it is also cost effective.
Smart Marketing your property correctly can mean achieving the highest possible price in the current market.
The method you choose when selling your property is an important decision.
NullamContact Your Smart sales consultant today for a no obligation market appraisal.
How much is your property worth?
Fill in the form and we will contact you with information about current market trends and conditions, local property values, the appropriate method of sale for your property, results-oriented advertising strategies, and a detailed timeline of the selling process.